Watch
Made with Mandelbulb3D 1.7.8.2, by Jesse, IT'S FREE!
[link]
, and Photoshop Formulas by

[link]
My work is not and should not be considered Public Domain. All my works have watermarks embedded with Digimarc.
[link]
Some of my parameters may be available upon request. If you would like to download this as a print, please notify me. Visible Watermark will be removed for prints.
You cannot reproduce this image and submit as you own here or anywhere else on the internet. For personal use only. Derivative redistribution,data base collection and online redistribution are prohibited!!!!
Please leave a comment if you fave, I'd like to hear what you think.
My

[link]
All My works are available as prints.
Don't forget to visit my Favorites pages here
[link]
I use

to help promote. Here are so other artists. me of my faves: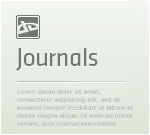 Just A Few FractalsPlease visit the galleries of these artists.

:thumb329335994: :thumb328238159:
:thumb329433730: :thumb328674783:
:thumb329963889: :thumb299678956:
:thumb328065037: :thumb328054367:
:thumb325499905: :thumb326399276:
:thumb328457288: :thumb319139936:
:thumb315824231: :thumb321133173:
:thumb322309112: :thumb326587865:
:thumb329832901: :thumb326984946:
:thumb329782049: :thumb324845279:
:thumb306243746: :thumb328453329: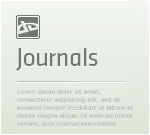 New tools for artists: JWildfire V0.53 releaseJust released JWildfire V0.53.

Major additions where made to fractal flame editor regarding to controlling image quality at the artist level. There is now an antialiasing option which you can specify at the transform level and some additional powerful gradient manipulation tools.

Complete list of changes:
- new antialising option on the transform level, you can control this by two parameters: amount (how many samples are affected by this effect) and radius (how strong is the antialasing effect)
- new gradient manipulation functions: invert and reverse gradient
- new gradient manipulation properties: blur and frequency
- changed the

Reply

Reply

Nice render S , cool structures

Reply

Reply

Reply

Great colors Gary!

Reply

cool..

Reply